Stadia Wealth Management Team
We are committed to excellence in service for our clients. The Stadia Wealth Management team is professional, courteous and always here for you.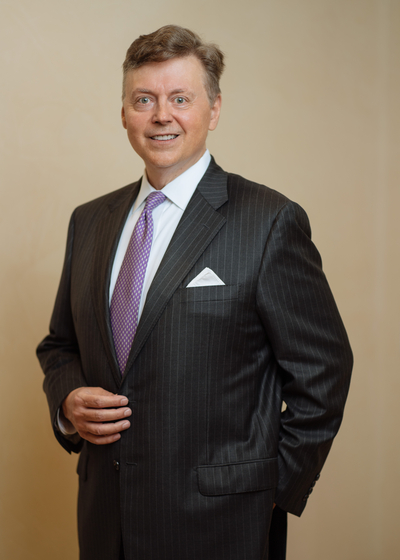 Daniel C Baker , CFP®, CLU®, CLTC®, ChFC®
Founding Partner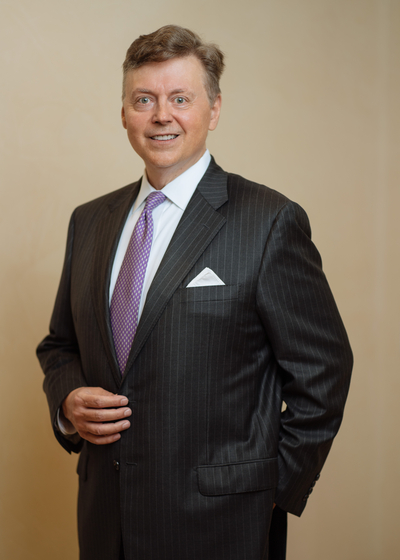 Daniel C Baker , CFP®, CLU®, CLTC®, ChFC®
Founding Partner
Having successfully led the 150-advisor investment arm of Northwestern Mutual Houston-Austin-San Antonio for more than a decade (in addition to managing his own private wealth management practice), Dan has now turned his ample energy toward crafting a unique wealth ensemble—Stadia Wealth Management—a small high-touch boutique firm within the larger Northwestern Mutual ecosystem. Stadia features the highly-personalized, carefully curated client experience of Northwestern Mutual's Private Client Group artfully combined with the storied history, financial strength, and deep resources of a Fortune 100 company. Personal. Powerful. Possible©.
Dan invites you to connect with him to learn more about the exciting things our ensemble is doing for clients and to experience the Stadia difference for yourself.
EDUCATIONAL AND PROFESSIONAL
Career Highlights:
Stadia Wealth Management (Houston) - Founding Partner: PWA [2022-present]
Northwestern Mutual (Houston) - Director of Investments [2002-present]
Salomon Smith Barney: Citigroup (Lexington) - Financial Consultant [2001-2002]
Bluegrass Capital Corporation (Lexington) - President [1996-2001]
Home Savings of America (Los Angeles) - Senior Vice President [1994-1995]
CS First Boston Investment Bank (New York, Dallas) - Vice President [1985-1994]
Professional Designations:
CERTIFIED FINANCIAL PLANNER™ professional designation
Chartered Life Underwriter® designation
Certification in Long-Term Care® designation
Chartered Financial Consultant® designation
FINRA Registrations: Series 3, 5, 7, 63 and 65
Education:
Baylor University: Bachelor of Arts degree: Foreign Service major (with highest honors)
Baylor University: Master of International Management degree (summa cum laude)
Community Interests
Star of Hope Homeless Shelter (Houston) - Advisory Trustee [2019-2020]
Hoover Institution: Stanford University (Palo Alto) - Public Policy Community Of Supporters for "Ideas Defining a Free Society" [2016-present]
Star of Hope Homeless Shelter (Houston) - Board of Trustees (Finance, Audit, Development And Operating Campaign Committee service) [2016-2019]
Second Baptist School (Houston) - Parent Association President [2016-2017]
Shaker Village of Pleasant Hill, KY (Harrodsburg) - Friends of Pleasant Hill, Campaign for historic preservation [Various]
Lexington Singers (Lexington) - Community Chorus Vocalist for choral music: a cappella and with the Lexington Philharmonic Orchestra [1997-2002]
Personal
Beyond my efforts in Houston to build a firm of excellence at Stadia Wealth Management (my day job), I have meaningful outside interests and pursuits. An avid football fan (this is Texas after all), I have traveled supporting the Dallas Cowboys and Houston Texans to playoff games, Super Bowls, and to most of the NFL stadiums across the league. I also follow the University of Kentucky Wildcats basketball program closely (along with my Baylor Bears) and enjoy spectator sports of all kinds.
For poetry, I'll take Robert Frost, Emily Dickinson or William Wordsworth. For philosophical writings reflecting "the true, the good, the beautiful," give me Sir Roger Scruton. For understanding the human condition, I keep reading Dostoevsky, Shakespeare and C.S. Lewis. And for satire and humor, it's still Swift and Twain for me.
I appreciate and enjoy music of all styles and have been known to pass an occasional evening with intimates playing the piano, guitar, ukulele, or string bass. A cherished goal for my near future is to learn to play my prized violin, the Danny Boy, a wedding gift lovingly-hand-made by my late uncle out of 200-year-old tiger maple and other wood from the Tyrolean Alps.
When not exploring new places as globe trotters, my wife Liz and I enjoy long, late-night conversations about books, film, beauty, and other "important things," side by side, in front of our stone fireplace. We also relish seeing the seasons change and sharing special experiences with friends and family at Oak Leigh Cabin, our second home on the rocky bluffs of Lake Malone in western Kentucky.
For all the joys above, nothing beats watching our son Fielden grow into young manhood, bringing rich meaning and continuous spice and adventure into our lucky lives.
READ MORE OF DAN'S STORY HERE…
Firsts. We experience them all around us, in things both rare and commonplace. The first pitch on Opening Day of baseball season. The first cool, crisp morning of fall. The first notes of a familiar tune. A toddler's first steps.
Dan Baker's life has been full of many firsts, too.
A Phi Beta Kappa graduate of Baylor University, Dan was the first child in his family to complete a college degree. With an inquisitive mind and a determined spirit, Dan not only graduated from Baylor, but he finished first in his class with a Bachelor of Arts degree, majoring in Foreign Service. Turning to Finance instead of pursuing a career as a United States diplomat, Dan completed a Master's Degree in International Management in 1984, once again finishing first in his graduate school class.
He soon joined the New York City office of investment bank First Boston (now Credit Suisse) where he worked for a decade covering Tier One institutional investors in Texas, Louisiana, Arkansas, Oklahoma, and New Mexico and handling billions of dollars in securities transactions in the process.
Then in 1995, while working in Los Angeles managing a $2 billion liquidity portfolio as Senior Vice President in the Treasury of what was then our nation's largest savings association, Home Savings of America, Dan made a pivotal decision.
Having lost his dad to cancer when he was only seven years old, Dan would now return to his native Kentucky to help care for his widowed mother through early-onset Alzheimer's Disease, which he gratefully did until her passing in 2000. That same year, while living in Lexington, Dan and his wife Liz welcomed their first (and only) son Fielden. Dan's mom got to know and hold baby Fielden for four meaningful months of his first days, and her last days, on earth. All involved drew the fierce and urgent lesson--to love now, to love well, and that where we find that which we treasure, our hearts will always follow.
Dan's Kentucky roots were enriching. In addition to the life passages above, Dan, Liz and Fielden lived in an historic home situated on a thoroughbred horse farm deep in the Bluegrass where Affirmed, a Triple Crown Winner, stood at stud. While in Lexington, Dan operated a small energy-based business, sang in the Lexington Singers (a community chorus), and was involved in Friends of Shaker Village, an historic group dedicated to preserving a unique piece of Kentucky history, Shakertown at Pleasant Hill. Dan later affiliated with the Lexington office of Salomon Smith Barney, a securities brokerage firm.
In 2002, Dan's family moved again to Houston, Texas, where he was named the Senior Investment Specialist and the first Director of Investments for the South Texas Financial Group of Northwestern Mutual, leading and serving 150 financial representatives in Houston, Austin, and San Antonio for more than a decade during a period of unprecedented firm growth.
In Houston, Dan has served on the Board of Directors for the Star of Hope Mission, which serves those who are homeless in Houston. Star of Hope is close to the hearts of Dan and Liz, and Fielden, who, following his parents' example, began volunteering there in fourth grade and continued throughout high school and beyond.
For all the firsts in Dan's life and all the organizations he has run or been part of, Dan cares about each person's story. He possesses the heart of a teacher, a careful listener, and a builder.
In 2022, Dan is especially proud to have formed a new ensemble, Stadia Wealth Management, within Northwestern Mutual as part of the company's exclusive Private Client Group. Comprised of highly experienced and richly credentialed advisors, Stadia is intended to serve a discriminating clientele of high-net-worth investors, offering the fit and feel of a boutique wealth management firm combined with the financial strength, support and backing of a 165-year-old Fortune 500 company.
A firm within a firm, at Stadia we are small enough to offer highly personalized care, but experienced, accomplished, and large enough to deliver true multi-generational wealth management.
We invite you to experience the Stadia difference, and Dan stands ready to help guide you, wherever you may be on your journey to financial freedom, peace of mind, and meaningful impact on our world.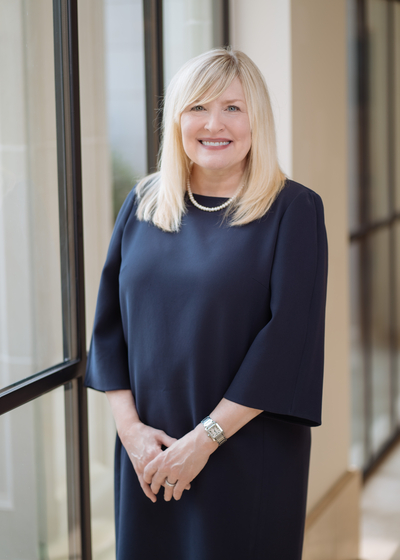 Lizbeth L Baker
Manager of Client Experience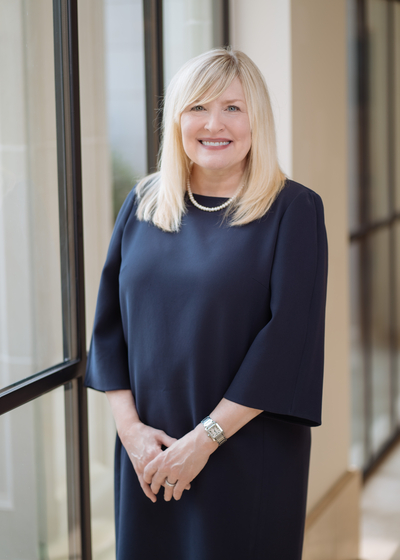 Lizbeth L Baker
Manager of Client Experience
I Can Help You:
Find the best person to assist with a particular request
Learn more about individuals on our team
Better understand and benefit from all the firm's capabilities
Communicate to us what you most value in a wealth advisory firm
What Makes Me Knowledgeable:
I have worked in the financial services industry for some 20 years and am securities licensed. Prior to joining Northwestern Mutual in 2003, I practiced law in Los Angeles, California, at Morrison & Foerster and later in Lexington, Kentucky, at Wyatt, Tarrant and Combs and other regional firms. During that time, I was a litigator practicing corporate defense with an emphasis on Labor and Employment matters. I'm a Phi Beta Kappa graduate of Baylor University with a Bachelor of Arts in English and a Master of Arts in English Literature. I earned my law degree, a JD with High Honors, from the Dedman School of Law at SMU. Beyond finance and the law, I do some professional writing and occasional speaking engagements and seminars.
At Stadia, my current focus is to introduce and connect clients and prospective clients to our growing team and to their capabilities to serve you.
Getting to Know Me:
One of my favorite things to do is to encourage people. I was Team Mom to more of our son's baseball, football, basketball, and soccer teams than I can remember, and I still recall just about every player's name. In my spare time, I take care of two adopted dogs, Teddy and Sophie. I enjoy watching films and reading fiction, and I love to travel with my family every chance I get to places where history comes alive.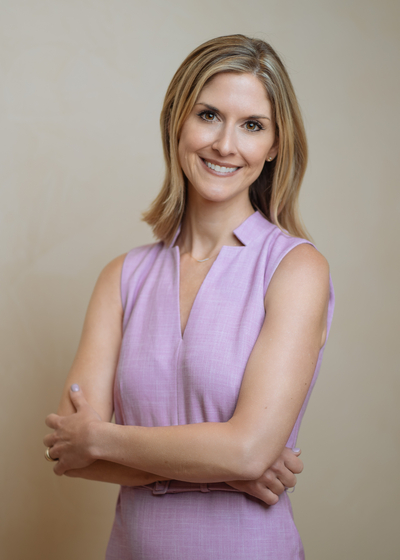 Ashley Boerstler
Associate Wealth Management Advisor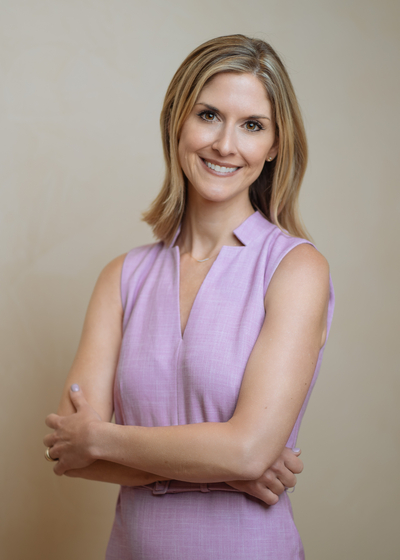 Ashley Boerstler
Associate Wealth Management Advisor
I Can Help You:
Create a financial plan
Contribute or withdraw money from your Northwestern Mutual accounts
Obtain monthly investment statements, billing statements or tax statements
Open a new investment account or apply for Insurance
Establish an automatic savings and investment plan
Discuss retirement and education funding goals
Schedule a meeting with Dan Baker
What Makes Me Knowledgeable:
I have worked alongside Founding Partner Dan Baker for nearly 20 years and am securities and insurance licensed. Prior to joining Northwestern Mutual in 2003, I earned my Bachelor of Science degree in Finance from Texas A&M University in College Station. I have also completed the Certified Financial Planner coursework at Rice University.
Getting to Know Me:
I enjoy being a tourist in my hometown. Between trying new restaurants, parks, museums and chasing my two young children, Claire & Jeffrey, I stay pretty busy. In my spare time, I volunteer at my daughter's school and serve as the Treasurer for my condominium's Home-Owner Association. I also love to travel internationally with my husband and have a newfound love for reformer pilates.